Board of Directors
Mike Keaney - Chairman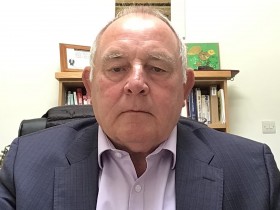 Mike Keaney was appointed as Independent Chairman of the LLP in January 2020 and is an experienced business director with considerable and wide-ranging experience at senior level management and board experience. With over 40 years' experience in industry Mike was previously a Non-Executive Director of York Teaching Hospital NHS Foundation Trust for eight years. He brings his commercial, governance and general management experience to the role.
Mike has a particular interest in finance and performance and will make a positive contribution through the implementation of a strategic plan and business objectives that will facilitate the provision of safe, effective and sustainable healthcare to the local communities whilst ensuring value for money.
Mike is married with two children and four grandchildren. He enjoys all sport, particularly playing golf, which he took up fifteen years ago after playing rugby for most of his life. He is a member of South Cliff Golf Club.
---
Delroy Beverley - Managing Director
Delroy joins the LLP from Nottingham where he was executive director at one of the UK's largest housing companies. With over three decades of senior leadership experience spanning housing, local government and the private sector, Delroy was voted one of the most influential BAME (Black, Asian, and minority ethnic) business leaders in the UK housing and property sector in 2018. 
Since taking up his new role on 6 April 2020, Delroy has immersed himself in the organisation, meeting staff within facilities, estates and capital projects and the Trust. Delroy describes himself as a values based leader with a focus on people and culture based leadership.