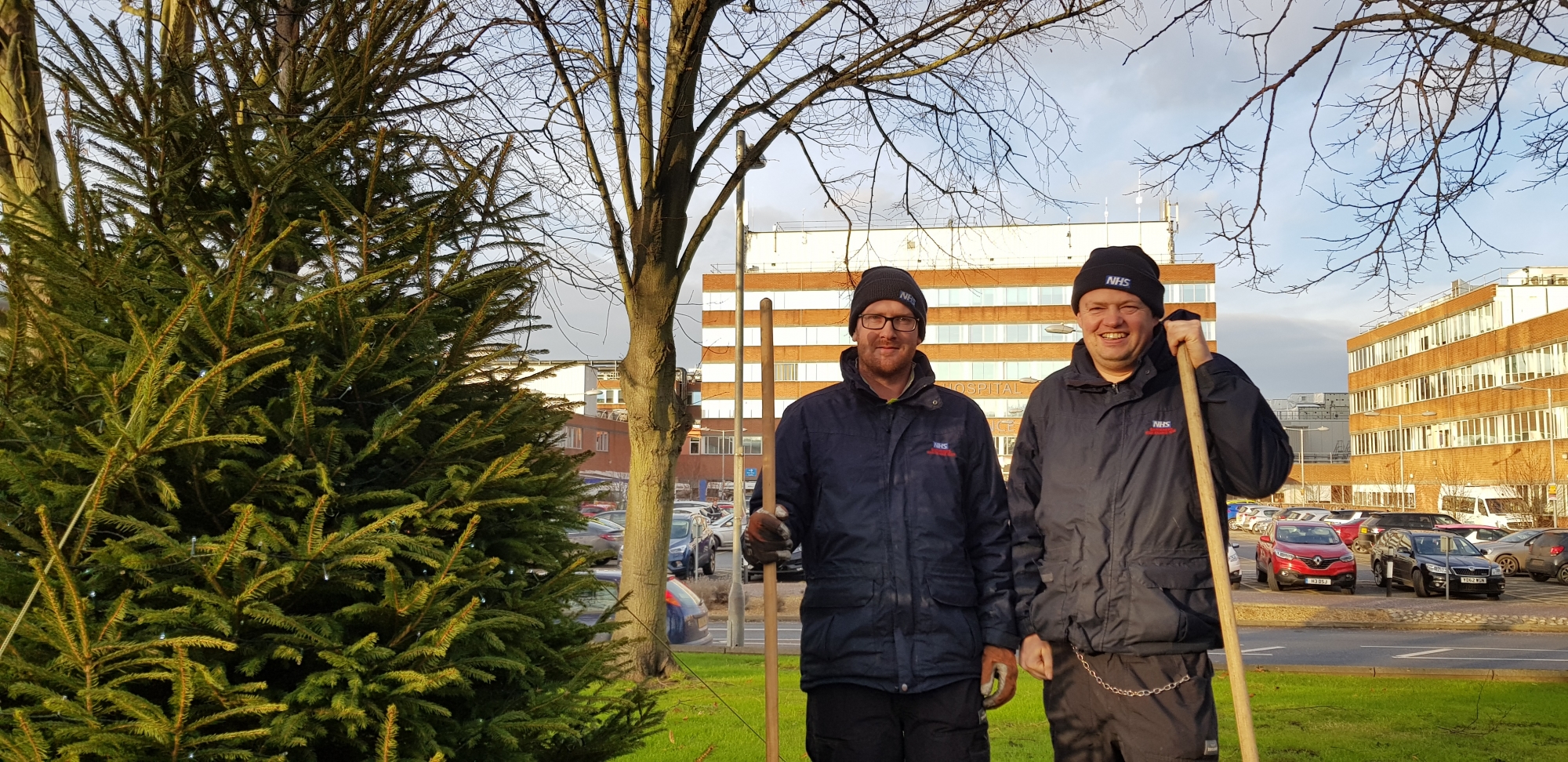 Groundsmen Aaron O'Neill (L) and Barry Trory (R)
 Thank you to the NHS teams behind the scenes
Amongst the many pressures facing the NHS in winter, the weather is just one of them. Simple things such as making sure the paths and walkways on a hospital site are safe to walk on can make all the difference to people who are visiting a sick relative, or have an outpatients appointment.
Behind the scenes at York Hospital the estates teams are ready and waiting for ice and snow to hit. Groundsmen Barry Trory and Aaron O'Neill (pictured) are already keeping the many paths and walkways around the site free of ice. Each winter the team use around 150 sacks of salt to prevent slip hazards.
Mike Proctor, Chief Executive of York Teaching Hospital NHS Foundation Trust, said: "When it comes to a hospital at Christmas people tend to think of all the doctors and nurses who work tirelessly to care for patients. While they are at the front end of patient care we're equally proud of all our staff carrying out their essential roles 365 days a year.
"The estates and facilities teams play a vital role in keeping the hospital clean and well maintained, providing food, transporting and keeping people safe on our hospital site. There are many hidden heroes in the NHS and we'd like to thank them all for the part they play to keep everything seamlessly ticking over at this time of year."