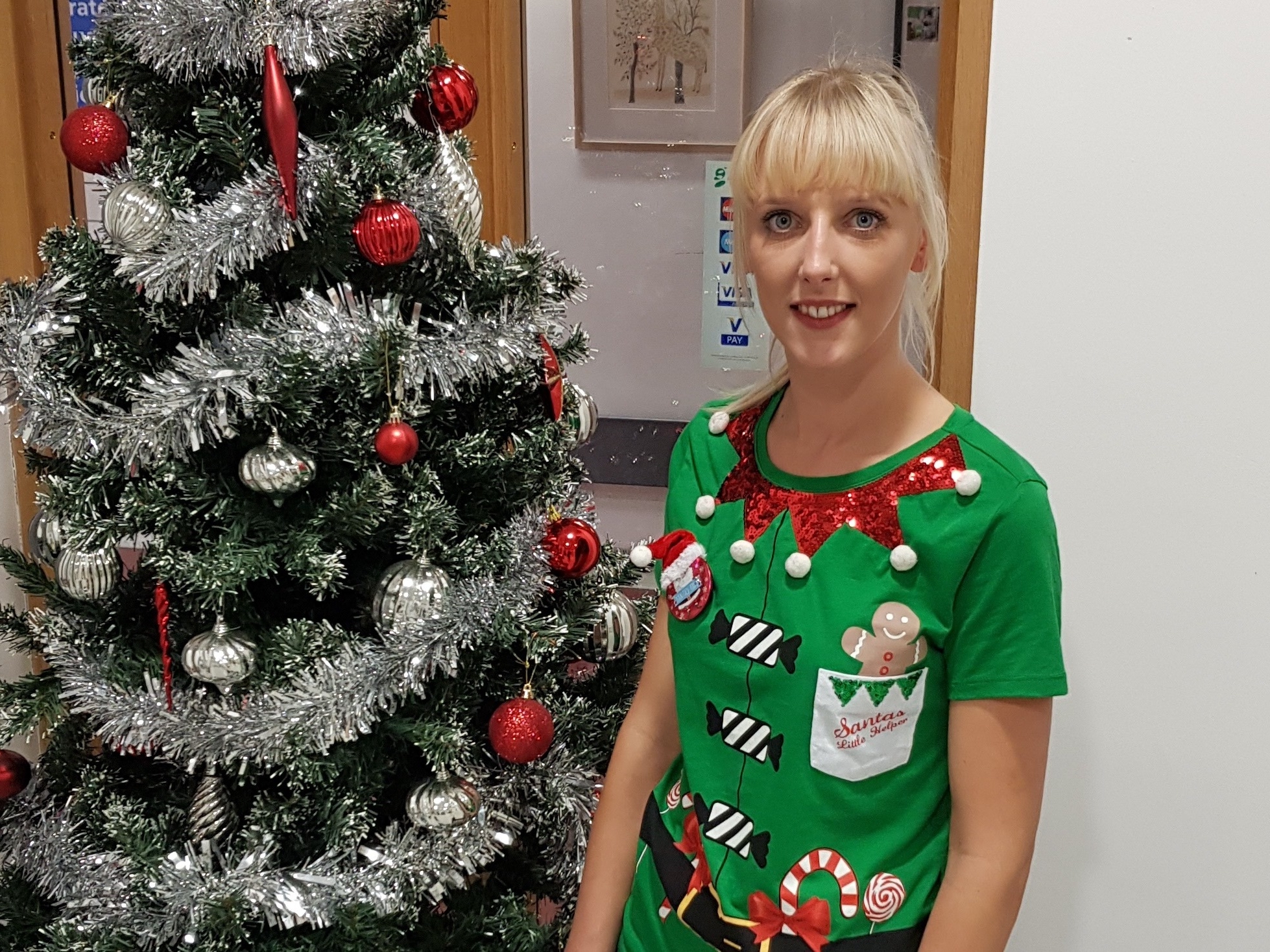 Charlotte Pallister from York Hospital's catering team getting in the festive spirit ready to serve patient meals on Christmas Day
Hospital catering goes all out for Christmas cheer
The catering team at York Hospital has the task of feeding patients and staff across the Trust all year round, but when it comes to Christmas they really turn up the heat to deliver a bumper food fest.
A tiny team of around 25 staff start work at 7am on Christmas morning to provide Christmas lunch for around 700 patients and the staff who are working to keep the busy hospital running.
Seraph Mollier, Facilities Manager, said: "We are very grateful for the team here at York Hospital who come to work in festive spirit on Christmas Day. The team serve breakfast and a three course lunch and do their utmost to bring Christmas cheer to the wards.
"They always deliver meals to staff who can't make it to the restaurant whether it is front desk, switchboard or porters. The festivities go on all day - at teatime the patients are served a Christmas buffet.
"Food is so important to people during the festive season, we want to make sure everyone can enjoy this special time as much as possible."